Kucherov, Vasilevskiy, Sergachev and Volkov won the Stanley Cup for the first time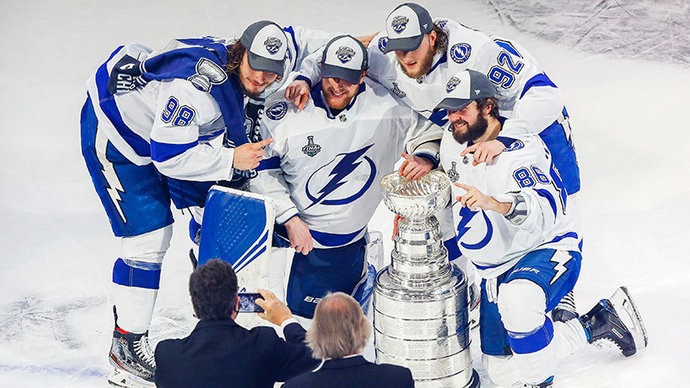 Tampa Bay lightning — Stanley Cup winner! This phrase many fans of North American hockey and, in particular, fans of the "lightning" wanted to say for a long time. 16 years have passed since the last triumph of "Tampa". Then in the 2004 Stanley Cup final, the calgary flames were beaten in a dramatic seven-game series, and the lightning were the Russian Champions Nikolai Khabibulin and Dmitry Afanasenkov.
On the way to the finals, Tampa took out its previous year's aggressors, the Columbus blue Jackets, passed the Boston Bruins without any problems, and got a little nervous in the East final with the new York islanders. The duel for the Stanley Cup with the Dallas stars, who won the hearts of many fans in this playoff, turned out to be the decoration of this draw, and ended with a score of 4:2 in favor of the lightning.
We congratulate the Tampa Bay lightning on their well-deserved trophy, and especially Andrey Vasilevsky (the first goaltender in NHL history to win 18 playoff games), Mikhail Sergachev, Nikita Kucherov (the top scorer in this playoff with 34 points) , and Alexander Volkov. Four new NHL Champions appeared to the world at once.