Canada beat Finland in the 2021 IIHF World Championship final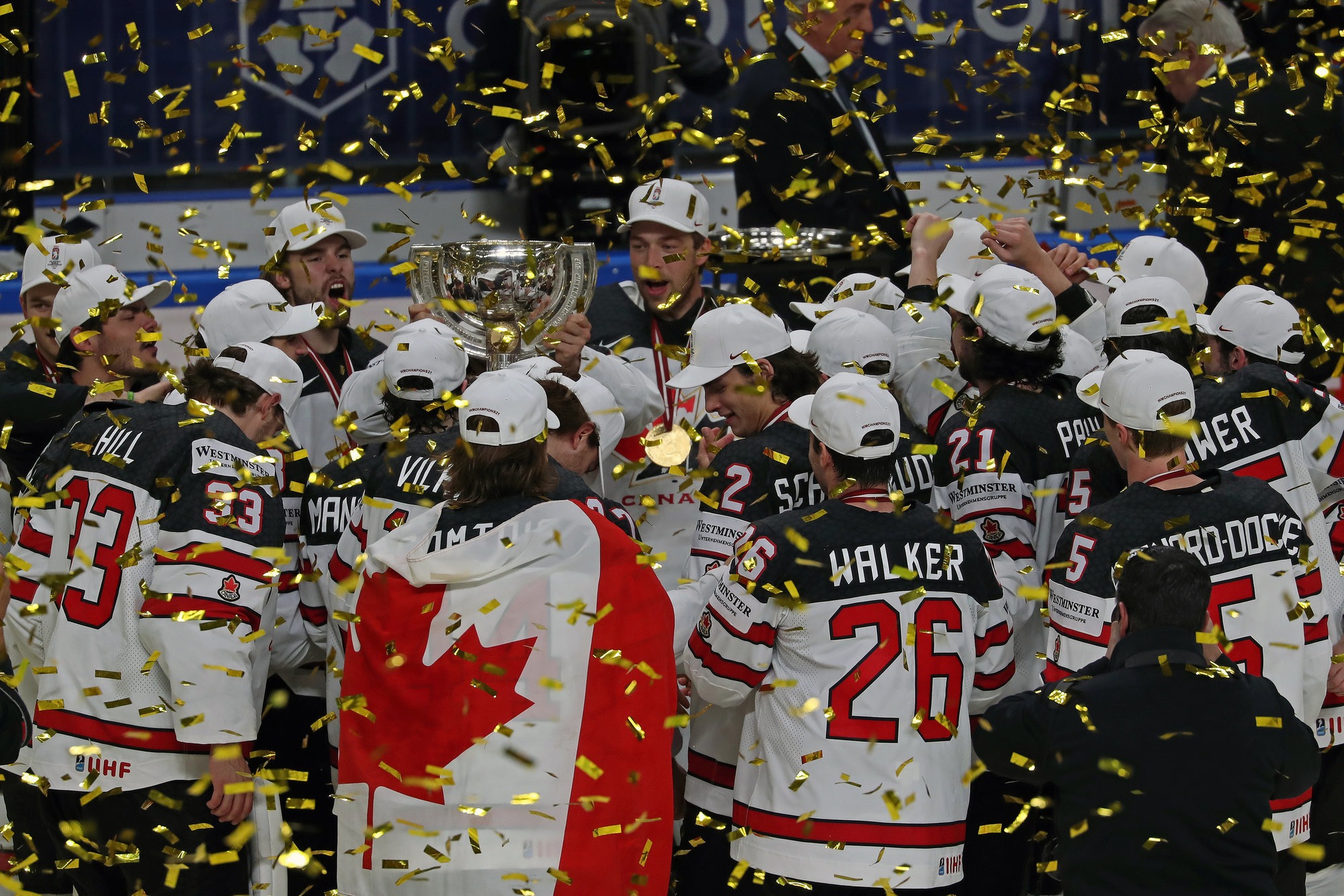 The winner of the 2021 Ice Hockey World Championship is the Canadian national team. In the final, national team beat the Finnish national team (3: 2 OT).
In the main time, Mikael Ruohomaa and Peter Lindbohm scored the goals for the Finns, Max Comtois and Adam Henrik for the Canadians. Nick Paul's overtime winning puck.
Canada and Finland meet in the World Cup final for the third time in the last five tournaments. Moreover, they do not always bring top players. The Finns are already the second tournament they use the rule "order beats class". The Canadians could have been left without a quarterfinals at all, and it is absolutely fair - their game for half of the group stage fully corresponded to the level of performers. But the coaching work has done its job.
The World Championship was held in Riga (Latvia) from May 21 to June 6. The tournament was also supposed to host Minsk (Belarus), but due to the situation in the country, the city lost the right to be the host of the World Cup.
The Canadian national team won the World Championship for the 27th time and shares the leadership in this indicator with the USSR / Russian national teams.
The Russian national team lost to Canada at the World Cup for the fourth time in a row. The previous three defeats cannot be called sensational: in 2015, the Maple team brought almost the first squad to Prague. In 2017 and 2018, they also had good teams by name, so it was a shame to lose to them in an equal fight with 50-50 odds, but not a shame. Now a team of nouns came out against the Russian national team, which miraculously ended up in the quarterfinals.