TAMPA BAY LIGHTNING DEFEATED MONTREAL CANADIENS AND WON THE STANLEY CUP-2021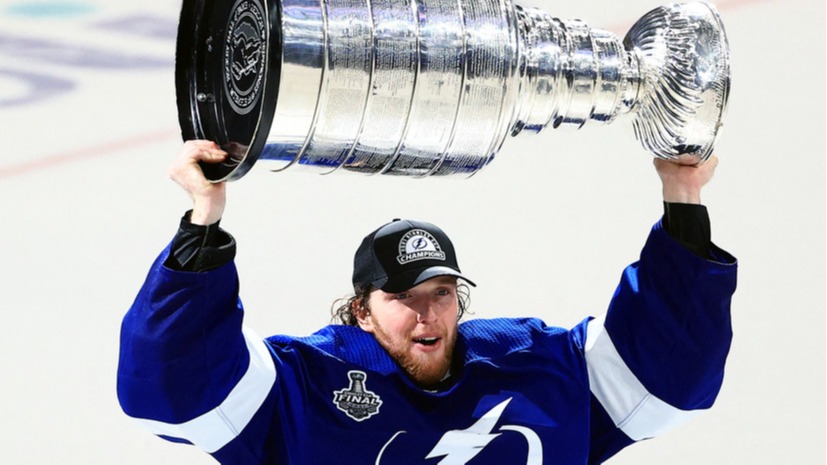 In the fifth game of the Stanley Cup Finals, the Tampa Bay Lightning beat the Montreal Canadiens 1-0 at home and won the tournament. The score in the final series is 4-1.
John Cooper's wards became NHL champions for the second year in a row. Three Russian players — goalkeeper Andrey Vasilevsky, defender Mikhail Sergachev and striker Nikita Kucherov-became two-time Stanley Cup winners in the "Lightning" team. Defender Alexander Romanov played for Montreal.
Nikita Kucherov scored 32 points in 23 games in this Stanley Cup draw and became the top scorer of the playoffs. He became the first hockey player in 30 years to win the goalscoring race twice. Before him, in 1991 and 1992, only Mario Lemieux managed to do this.
Russian goalkeeper Andrey Vasilevsky received the Conn Smythe Trophy for the most valuable player of the playoffs. He is the first goalkeeper from Europe and the third hockey player from Russia to win the "KST". Among Vasilevsky's compatriots, the award went to Yevgeny Malkin in 2009 and Alexander Ovechkin in 2018.
Earlier in the final series, Tampa won with a score of 5: 1, 3: 1 and 6: 3, and Montreal beat the opponent with a score of 3: 2. Recall that in the semifinals of the Lightning tournament, the New York Islanders passed with a score of 4-3 in the series, and Montreal defeated the Vegas Golden Knights-4-2.